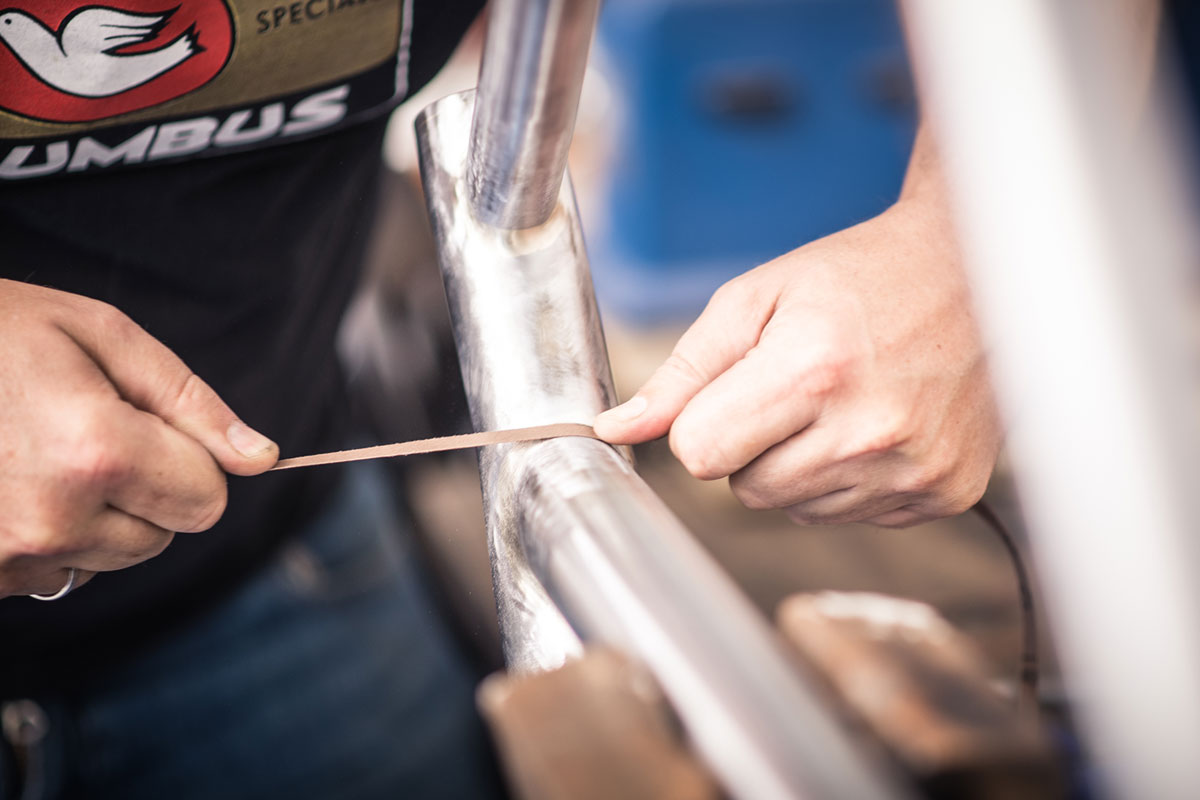 Custom Handmade Steel Bicycles
We mainly use steel tubes from the company Columbus in Milan.
Steel is a very sturdy material that provides exceptional ride comfort through its elasticity and stability. In addition, due to further developments, steel is only a few hundred grams heavier than carbon.
Fitting & Design
Each frame is developed according to the needs and use of our customer.
For this purpose, we determine the appropriate frame shape, size and seat position.These measurements are done by us personally. For this personal bike fitting, we use both the hardware and software from Bikefitting.com.
For those who cannot come personally, we offer a worldwide network of partners. The data is then sent to us and we create a bicycle frame on the basis of this information.
Workshop – Production
Step by step to a custom bicycle made of steel
Milling
We use professional frame building fixtures in order to remain within the exact tolerance range and to be able to solder the frame parts perfectly.
Soldering
We either use use lugs for our frames or connect the frame tubes with fillet braze  soldering which is the more complex hand-crafted process.
After milling, the pipes are hand-ground and cleaned, precisely matched, stapled, and then soldered. Cable guides, brake bridges and cable guides are then installed according to customer requirements.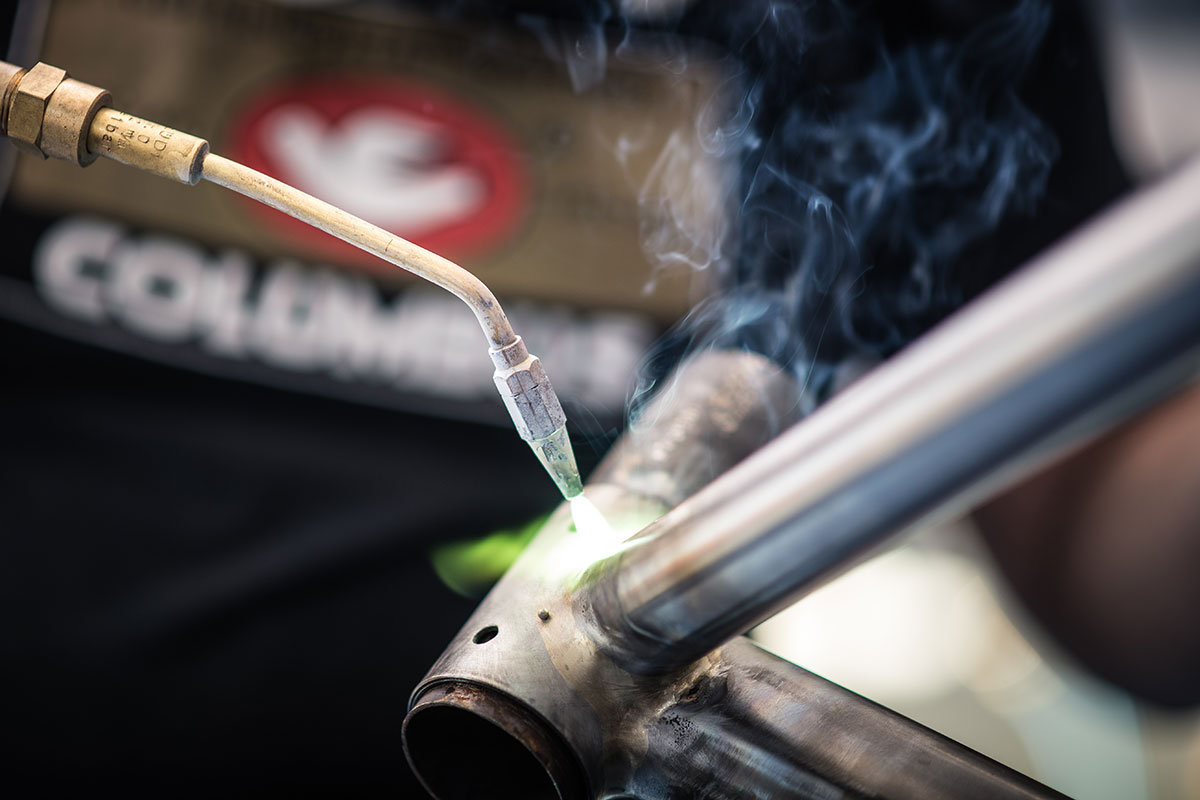 Finish
After soldering comes the finish. This is probably the most intensive part of the whole process of building a frame.
On the entire frame all the solder points are smoothed and then polished. All uneven areas disappear, and the solder points are no longer noticeable. This extra craftsmanship and time gives every Rink Cycle its special look.
Preparation for the paintjob includes sandblasting of the frame and finally phophatizing in an acid bath. Thus gives our steel frames also inside the best possible corrosion protection.
Painting
We use the color wishes of our customers and together create an individual graphic design.
All RINK frames are wet-painted by hand and, after personalization, they receive a clear coat seal, which is specifically made for bicycle use.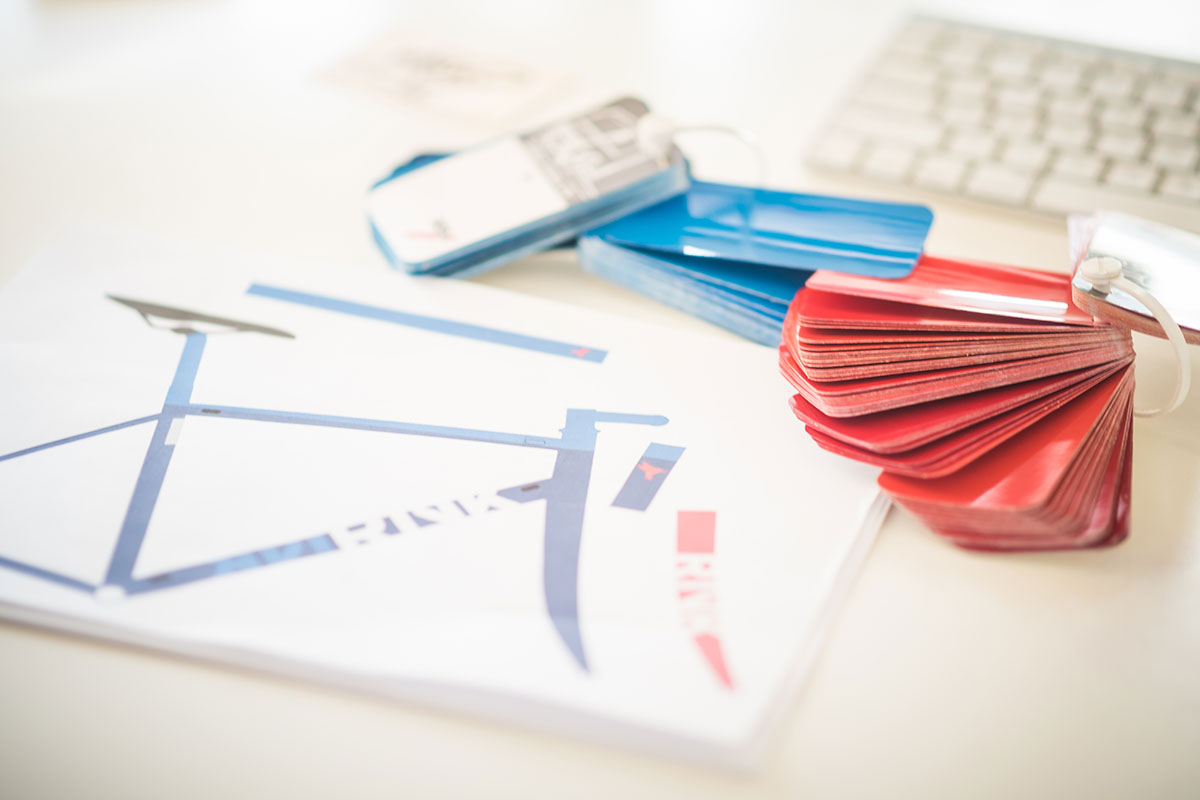 Bike Assembly
During the time that the frame is painted by our external professionals, all components are ordered and prepared for assembly.
Basically, there are no restrictions on wheels settings.
We like to use those from the company Hunt, because the price-performance ratio is excellent. With our urban e-bikes we can rely on the e-drive from the company Zehus. It is possible for our customers to be part of the assembly of their bikes, with the advantage to get a good understanding of their Custom Steel Bicycle.